Article You May Like
The Sims 4 Best Expansion Pack You Must Know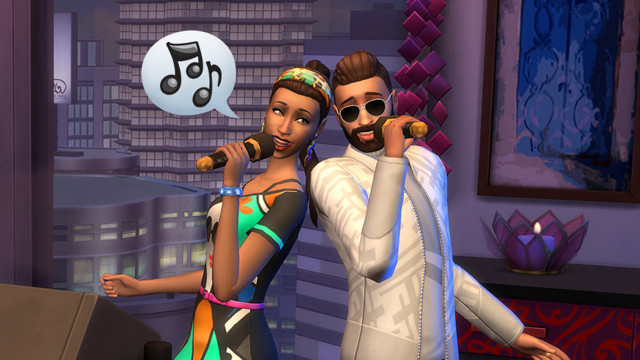 Image source : futurecdn.net
The Sims 4 is one of the best simulation games that ever exist. It offers enjoyment in controlling Sims to live. To add more fun, this game also has a bunch of expansion packs that cover many things from career to seasons. Among the expansion packs that this game has, there are some of them that are worth being called The Sims 4 best expansion pack.
Since the releasing date of The Sims 4, there is no sign that there will be a new version of this game. Instead of releasing a new game, the company launches several expansion packs to make the game more lively. While some of the expansion games indeed turn the game funnier, some of them just bring down the excitement. That's why you have to choose what you want carefully to take pleasure in the game more and here the recommendation:
1. Season
If talking about The Sims 4 best expansion pack, then you must include Season. This expansion pack brings fresh air to the game. After all, your Sims will experience all of the season from Spring to Winter though you may not know whether your Sims will like a particular season or not. Aside from the season, this expansion pack also makes it possible to celebrate several events.
You can celebrate a holiday, Sim's birthday, and even a festival. But, you have to remember that the weather which also includes in this expansion pack will take a toll on your Sims. They may get drenched in rain or passed out from exhaustion. So, if you don't want your Sims to catch a cold or get sick, keep eyes on their health.
2. Island Living
Controlling Sims that live in the city may bore you, so to get new air, you can add an Island Living expansion pack. With this pack, you can start and enjoy a new life on the Island of Sulani. There are a lot of things you can do once your Sims are living there. You can do a new part-time job, or attend an event that is totally different from the city. Also, since the island is evolving, it's possible to change its surrounding by choosing a career as a conservationist.
When playing the game in only one place, boredom is something that is bound to happen. However, you won't feel that with the Island Living expansion pack. After all, this pack has a lot of new features that keep you busy so boredom will never cross your mind.
3. Discover University
As you have known, The Sims 4 has many expansion packs that keep you enjoying playing the game and one of them is Discover University. This expansion pack is a good choice for you who miss the life of a student. Going to college, interacting with friends, and having a part-time job are some of the features of Discover University.
The world-building within this expansion pack is also wonderful and solid. With great detail, you may experience the student's living way that is closer to real-life.
4. City Living
City Living is one of the expansion packs you have to try. This pack offers a living way in the city called San Myshuno. In this city, you can find various events and festivals, nice and friendly people, and also wonderful clothing.
In this city, you can also find much excitement in every district such as playing in a basketball match or going to a flea market. For the living place, there are several apartments with a rent system, so you just need to buy the furniture.
The Sims 4 may be a wonderful game, but with the expansion pack, you can experience a whole different level of excitement. Of course, how much fun you feel will depend on the expansion pack you choose. That's why you have to choose The Sims 4 best expansion pack to experience the best gameplay.