Article You May Like
5 Children Room Ideas Your Kids Will Love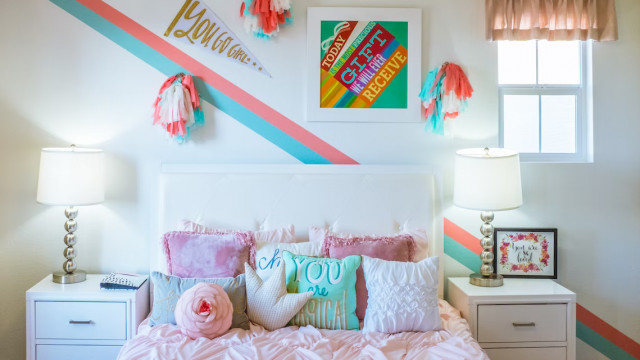 Image source : unsplash.com
Designing kid's rooms will never be as simple as it sounds. Check out these children's rooms ideas and find out what things you shouldn't miss in it.
Challenges will always be the first thing you face when it comes to designing rooms for kids. So, you need to check out these children's room ideas to put some inspiration on the table.
1. Simplicity is Key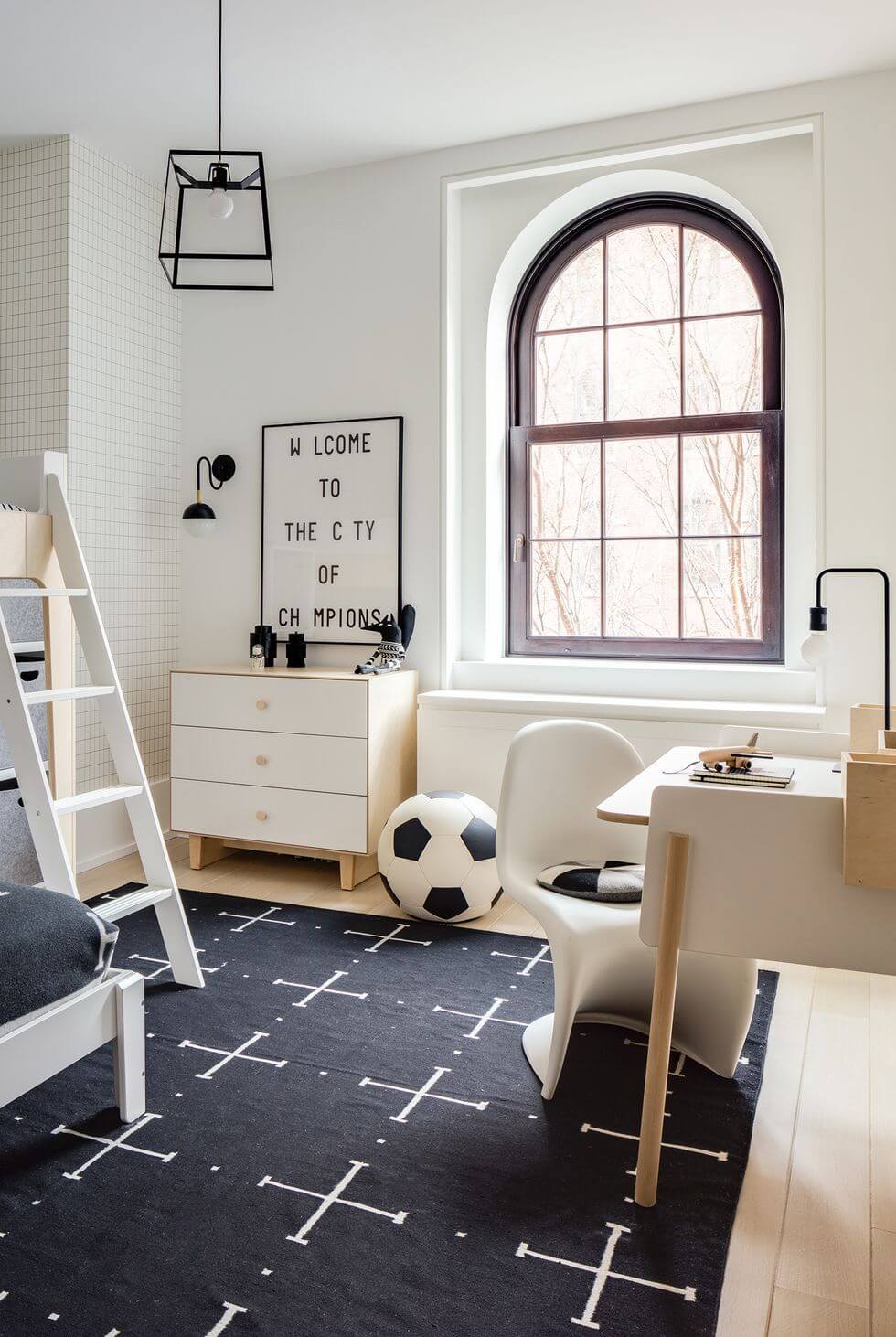 Source : pauletpaula.com
If you think that a children's room decor requires lots of stuff then you are wrong. Just like designing your room, keeping everything as simple as possible is the key.
Other than that, minimum furniture also means that you have more space for them to play. Simplicity is necessary, especially if you plan to upgrade your kids' room later when they grow up.
Since they will have plenty of toys, you can add open shelving in it - it would serve as a nice accent in the room, though.
2. Kids Love to Play
Source : casaegiardino.it
Every kid loves to play and it is not a secret. Thus, you should keep that idea in mind while gathering the toddler room ideas.
If you have adequate space, you can add a small ball pit, an indoor swing, and a simple house frame. More than anything, it is possible to keep the room in-style while providing lots of items to play with.
3. Splash Colors Everywhere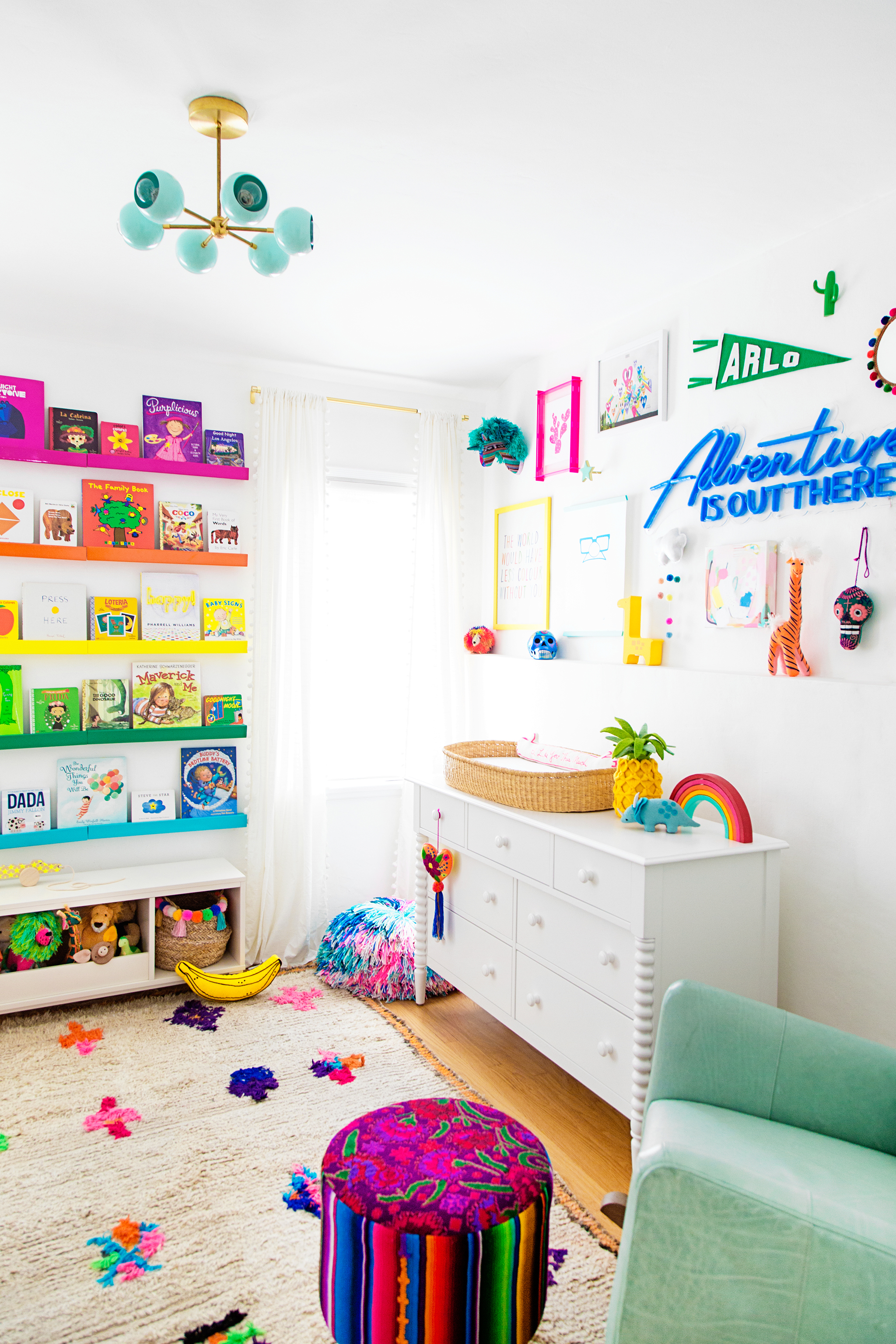 Source : projectnursery.com
You surely need to keep everything as simple as possible but it doesn't mean that the room doesn't deserve splashes of colors. Besides, using colors is one of the inexpensive decorating ideas for kids' bedrooms.
Instead of stuffing the entire room with color blocks, you can give a touch or rainbow colors in a neutral-colored room like in the picture. It still feels airy but your kids would love the color additions for sure.
4. A Nook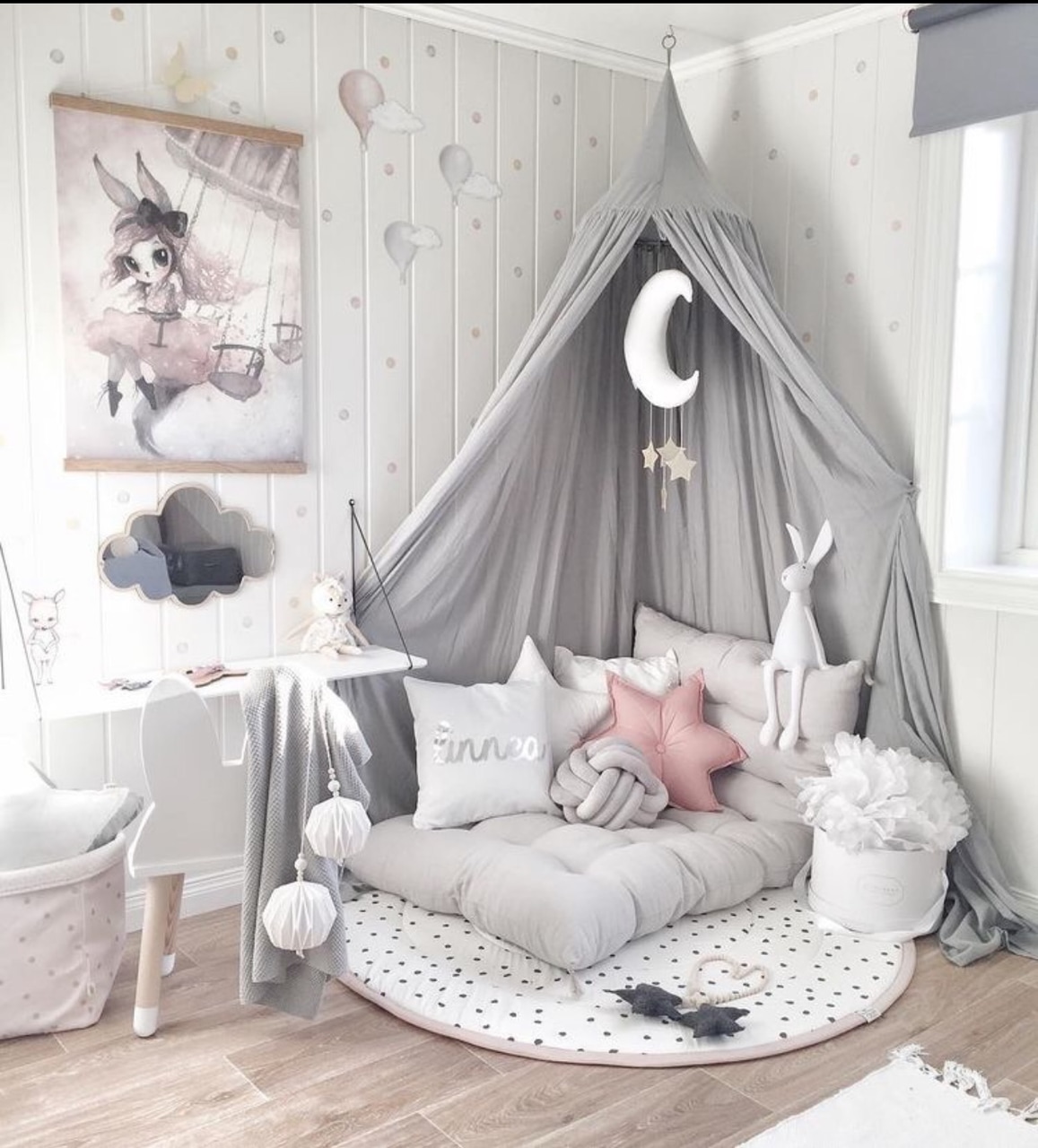 Source : whicdn.com
For some reason, kids get bored easily. No matter how many toys you've put in the room, they will look for something else to play with.
Thus, if the space allows, you can create a nook where the children can get away or keep their hands busy. It can be a reading nook, a "work" space to craft their arts or anything.
Just like adults, kids need a spot to unwind after a long day of playing around. So, it is a good idea to create a nook in case they need some me-time later.
5. Maximize the Space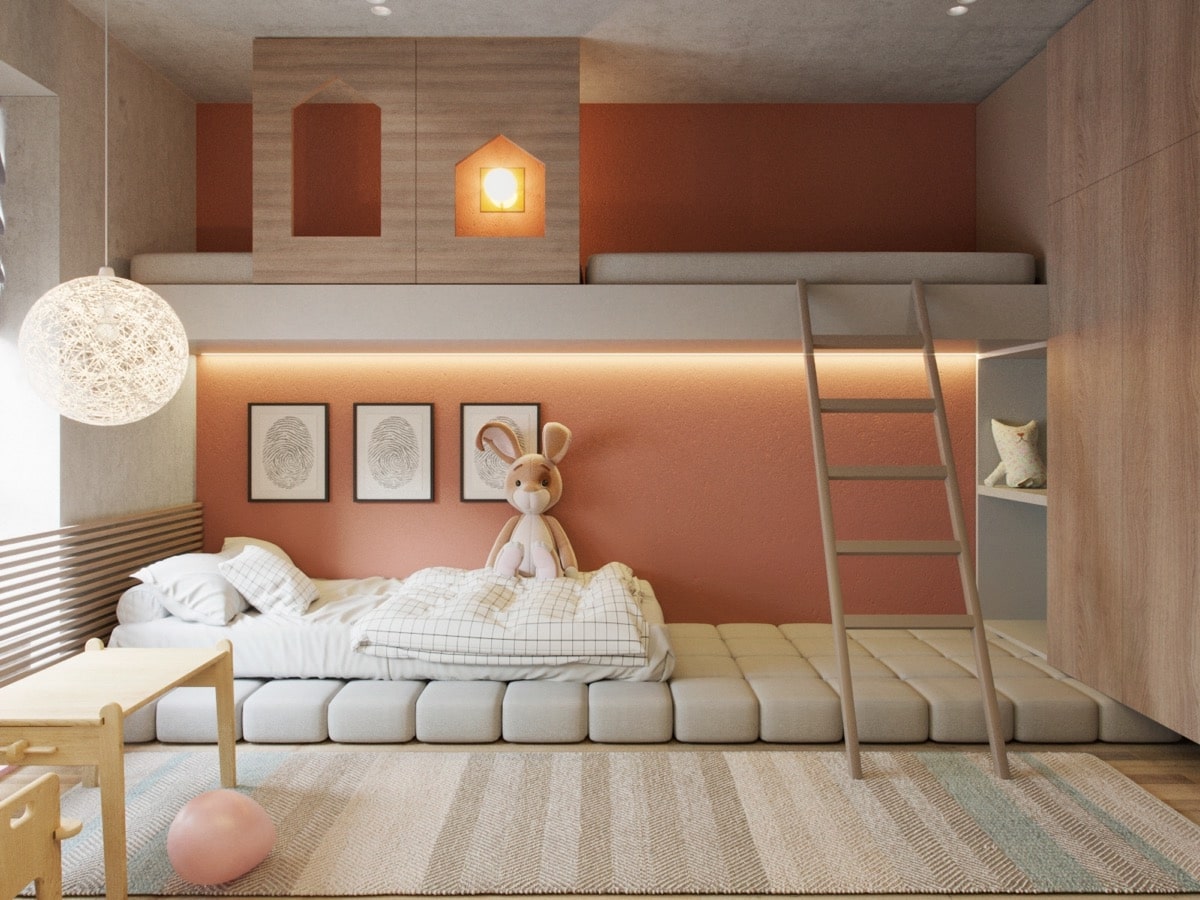 Source : unsplash.com
Space is always necessary, especially if you are dealing with the kids. By that, keeping the most available space is more than ever a necessity.
Providing a loft bed would be a good idea so that you can do something else with the space beneath. All you have to do is to pick the right furniture to experiment with.
But be wise with their age when choosing small kids' room ideas. Regardless of your style preference, safety should always come first.
Final Thoughts
Designing a kid's bedroom is as tricky as working with other rooms in the house. You have to put lots of things into consideration while keeping everything in the room as simple as possible. But hopefully, you can grab some useful insights from the children's room ideas above.